Elevate
Your Mortgage Digital Marketing
In the competitive mortgage industry, standing out online is more crucial than ever. Mortgage Agents and Brokers face the challenge of reaching and engaging potential clients in a digital landscape that's constantly evolving. At AnalyticsBeyond, we specialize in crafting digital marketing strategies that propel your mortgage business forward, ensuring you connect with the individuals and families seeking your expertise.
Supercharge
your online business development
Spend less time worrying about getting more revenue and let us handle it for you. You spend the time on your business, doing what you are best at while we do our part.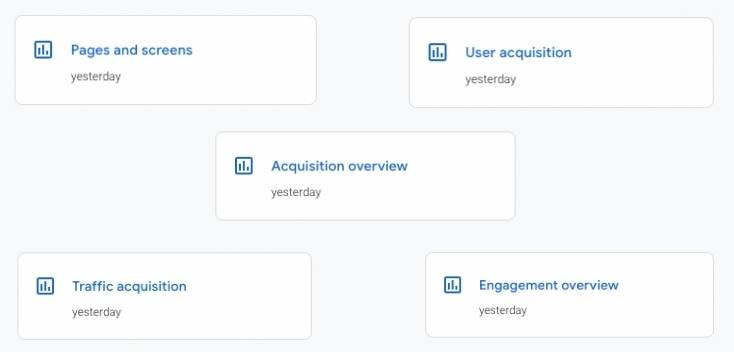 Have A Look At
Some Results
Frequently Asked Questions
Got questions? We've got answers
Why is digital marketing important for Mortgage Agents and Brokers?
Digital marketing enables Mortgage Agents and Brokers to reach and engage a broader audience online, generate leads, and compete in a digital-centric market. It helps establish an online presence, build brand awareness, and connect with potential clients actively looking for mortgage services.
What digital marketing services are most beneficial for the mortgage industry?
SEO, PPC advertising, social media marketing, and content marketing are particularly effective in the mortgage industry. These strategies help improve online visibility, attract qualified leads, and establish trust with potential clients.
How does SEO benefit Mortgage Agents and Brokers?
SEO helps improve the online visibility of mortgage professionals by optimizing their website for relevant keywords and phrases. This increases the chances of ranking higher on search engine results pages, leading to more organic traffic and potential leads.
How can PPC advertising provide immediate results?
PPC advertising allows mortgage professionals to bid on keywords and display ads to users actively searching for mortgage services. This can drive immediate traffic to your website and help generate leads quickly.
How does content marketing educate potential clients?
Content marketing provides valuable information to individuals seeking mortgage services. By creating and sharing insightful blog posts, guides, and resources, mortgage professionals can educate potential clients, showcase their expertise, and build trust.
How do I measure the ROI of my digital marketing efforts?
Measuring ROI involves tracking various metrics such as website traffic, lead generation, conversion rates, and customer engagement. Analytics tools can help monitor these metrics and evaluate the effectiveness of your digital marketing campaigns.
Social media platforms are excellent channels for mortgage professionals to engage with their community, share valuable insights, and build relationships with potential clients. Consistent social media engagement can help build a loyal following and generate referrals.
Mortgage professionals should share content that addresses common questions and concerns of their target audience. This includes mortgage tips, market trends, financial advice, testimonials, and success stories.
How can a professionally designed website improve my online presence?
A professionally designed website reflects the credibility and expertise of your mortgage services. It provides a user-friendly experience, easy navigation, and clear calls-to-action that encourage visitors to get in touch.
How can Analytics Beyond help improve my digital marketing strategy?
Analytics Beyond provides tailored digital marketing solutions for the mortgage industry, helping professionals enhance their online presence, attract more qualified leads, and grow their business in the digital realm.
Start
building
your customer strategy
Creating a better digital roadmap
that fits your company goals.
Our process is simple, our work speaks for itself.
We figure out what your needs are.
Determine the service channels.
Implement and start running.
Reports, testing and adjustments.
Start your
digital journey
with the right help
Schedule your 30 minute call to discuss priorities, needs and long term goals.